SHIPS IN 2-3 BUSINESS DAYS
This is one of our most popular pieces. So they typically sells out fast. This is a very easy sign to hang on the wall, with only one hole that has been centered at the top all you need is one little nail and that's it, you don't need a level or a measuring tape. Grab a hammer and a little nail and your off to having a wonderful looking piece in your home. With our powder coating skills you can place it anywhere. It is protected from all the elements which means our signs will never rust.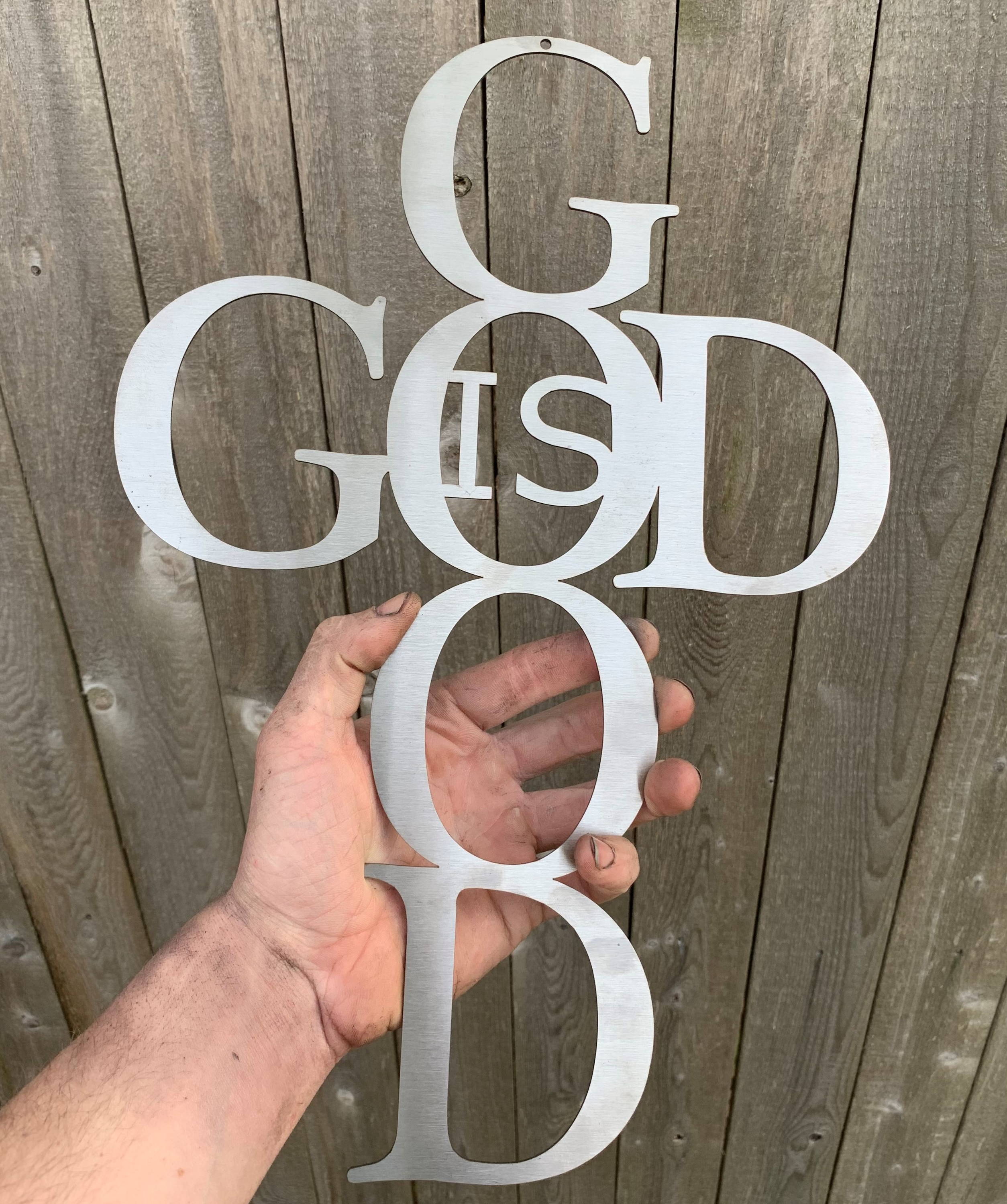 WE stand by our services and if you are displeased with our product or if there is any damage we will take it back. 100% money back guarantee. We design all our products and cut them in house. We always put our customers first with our fast customer service response time, call us, email, or message us on Facebook. We will always be here to help with any question or concerns you may have.